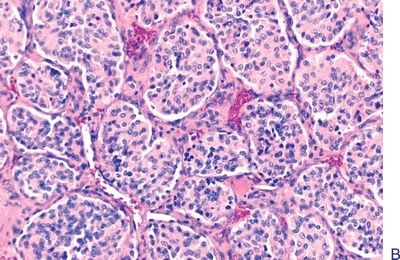 QUESTION 15.1
B. Presence of a pseudosarcomatous arrangement
C. Presence of tumor where paraganglionic tissue is not normally found
D. Prominent nuclear hyperchromasia and pleomorphism
2. This picture shows a type of paraganglioma that occurs most frequently at which of the following locations?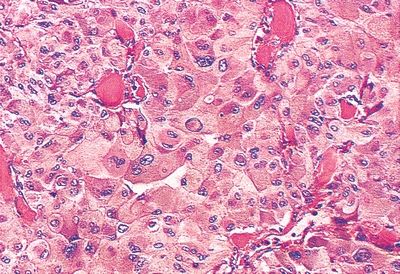 QUESTION 15.2
3. This picture shows a section of a neck paraganglioma immunostained with an antibody that identifies a marker of sustentacular cells. This marker is: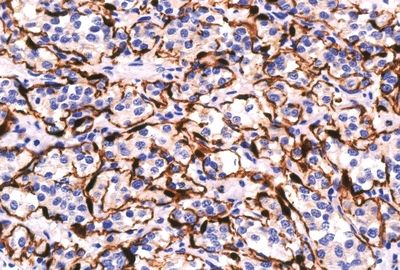 QUESTION 15.3
4. This picture shows the histologic appearance of a nodule found in the coccygeal region. Which of the following is the most likely diagnosis?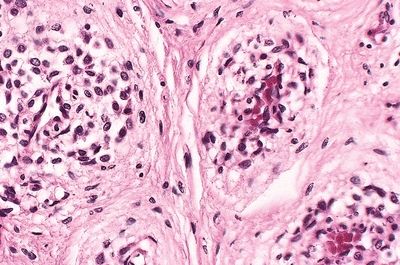 QUESTION 15.4
Full access? Get Clinical Tree