QUESTION 28.3
E. Unilocular thymic cyst
4. These photomicrographs show the histopathologic features of a cystic mass in the mediastinum of a 20-year-old man who presented with chest pain and dyspnea. Which of the following is the most likely diagnosis?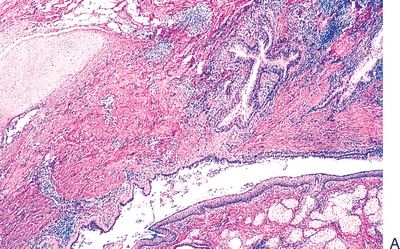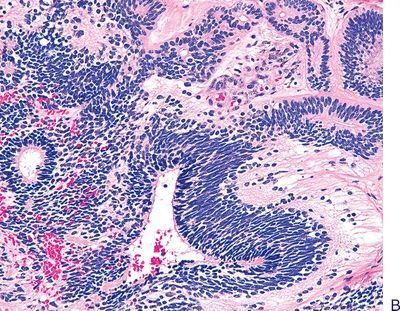 QUESTION 28.4
C. Malignant mixed germ cell tumor
5. A 40-year-old patient undergoes surgery for resection of a mediastinal multicystic mass. The tumor is surrounded by a thick capsule. Histologically, the mass has the microscopic appearance shown in this picture. These features are most consistent with: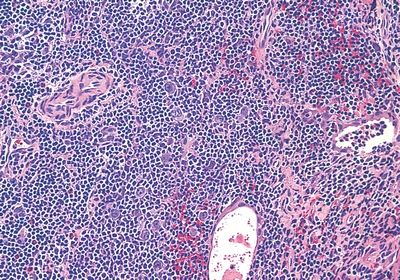 QUESTION 28.5
B. Lymphoblastic lymphoma
6. Various histologic classifications of lymphoma have been proposed that are usually based on morphologic features of epithelial neoplastic cells (spindle vs. plump shape) and prevalence of lymphoid versus epithelial cells. The following table lists several types of thymomas that differ in such histologic parameters. Which of these cases is associated with the best prognosis?