Effusions in the Presence of Cancer
Cytologic techniques have been universally recognized as the most important diagnostic tool in the recognition of malignant tumors in effusions. The diagnosis of cancer in
a pleural, pericardial, or peritoneal fluid is of capital importance for the patient and the attending physician or surgeon. Although, in many such instances, a fatal outcome of the disease may be anticipated, some tumors offer a much better prognosis than others. For example, metastatic mammary carcinoma may be controlled, often for a period of many years, by various forms of therapy. In some other tumors, long-term remissions or even cures can be achieved. Malignant lymphomas, some testicular tumors, and some malignant tumors of childhood, such as neuroblastoma or embryonal rhabdomyosarcoma, may respond to energetic therapeutic measures. Therefore, the responsibility of the pathologist is two-fold:





To identify cancer cells accurately






To identify tumor type and, if possible, the site of primary origin
These tasks are greatly facilitated by an
accurate clinical history and review of prior histologic material,
if available.
As a general rule, it is better to
exercise diagnostic caution,
keeping in mind the potentially tragic consequences of an erroneous diagnosis of cancer based on flimsy evidence. On the other hand,
failure to recognize cancer cells that show only subtle morphologic abnormalities may delay or deprive the patient of needed treatment.
The use of impeccable technical preparations is of utmost importance in ensuring diagnostic accuracy. The
collection techniques
are discussed in
Chapter 1
and the
laboratory processing techniques
are discussed in detail in
Chapter 44
. Preparation of
cell blocks
from residual sediment is often of great diagnostic value in the recognition of morphology and origin of the tumor and in the application of special stains or other analytical procedures.
Experimental studies by
Siegler and Koprowska (1962)
on the
mechanism of ascites formation
in mice indicated that the formation of ascites, containing malignant cells, was
conditioned by damage to the capillaries and lymphatics by colonies of cancer cells.
It is likely that a similar mechanism is operative in humans.
RECOGNITION OF MALIGNANT CELLS
The frequently emphasized difficulty in the recognition and classification of cancer cells in body fluids is caused by two main factors:





The body fluids are a natural tissue culture medium, wherein mesothelial and tumor cells may proliferate free of the boundaries imposed upon them by the framework of organs and tissues

(also see comments in

Chap. 25

). It is known to all students of in vitro tissue culture that morphologic identification of benign versus malignant cultured cells may be fraught with considerable difficulty. Similarly, the characteristic features of human cancer cells in fluids

may undergo substantial modifications.

For example,

abnormal cell shapes

that often help in the identification of exfoliated or aspirated cancer cells

may no longer be present in fluids, wherein the cancer cells may assume a neutral, spherical appearance. Nuclear features often seen in cancer, such as hyperchromasia, may also be absent or attenuated.






Proliferating mesothelial cells may conceal the presence of tumor cells or may mimic cancer cells by forming complex clusters or displaying alarming nuclear features, such as the presence of nucleoli

(see

Chap. 25

). Rarely, clusters of macrophages (histiocytes) may mimic cancer.
In spite of these words of caution, it is entirely
possible, in the vast majority of effusions, to identify cancer cells accurately, often to identify tumor type, and, sometimes, to suggest the primary tumor of origin,
even in the absence of an accurate clinical history. The diagnostic value and significance of ancillary diagnostic procedures are discussed below (
Table 26-1
).
The general features leading to the recognition of cancer cells in smears and similar preparations are described at length in
Chapter 7
. The loss of some of these features in effusions requires close attention to morphologic details that may be of secondary value in other diagnostic media.
ANCILLARY TECHNIQUES IN THE RECOGNITION OF CANCER CELLS IN EFFUSIONS
IDENTIFICATION OF TUMOR TYPES
The diagnosis of tumor types, such as
adenocarcinomas, squamous carcinomas, tumors with endocrine function, malignant lymphomas, or sarcomas in effusions, is of
significant clinical value.
This information may help in the determination of the organ of origin of the tumor and provide guidance to optimal treatment. The
best chances of identification of tumor type
occur when
cancer cells form multicellular structures akin to those observed in tissues or if fragments of tumor can be recognized in cell blocks.
Other identification options are based on
cell relationships and identification of cell products.
The
three most common types of tumors
encountered in effusions are:
adenocarcinomas, poorly differentiated carcinomas of various origins, and small cell tumors.
Less often,
keratinizing squamous carcinoma
may also be recognized. Many of the features of malignant cells described above may serve to identify tumor types.
TABLE 26-2 MONOCLONAL ANTIBODIES USED ON EFFUSIONS
| Antibody | Purpose |
| --- | --- |
| Keratin: AE1/AE3 | To distinguish carcinoma from other types of tumors. |
| Common lymphocyte antigen: LCA | To mark lymphoid cells. |
| Lymphocyte markers: CD3 | In combination with CD 20, to distinguish lymphoma from reactive lymph node. |
| Lymphocyte markers: CD20 | In combination with CD 3, to distinguish lymphoma from reactive lymph node. |
| Endocrine markers: Synaphophysin | For neuroendocrine tumors. |
| Endocrine markers: Chromogranin | For neuroendocrine tumors. |
| Calretinin | To distinguish mesothelial cells from other epithelial cells. |
| HMB 45 | To favor melanoma. |
| Intermediate filament: Vimentin | For mesenchymal lesion, and in combination with AE1/AE3 for renal cell carcinoma. |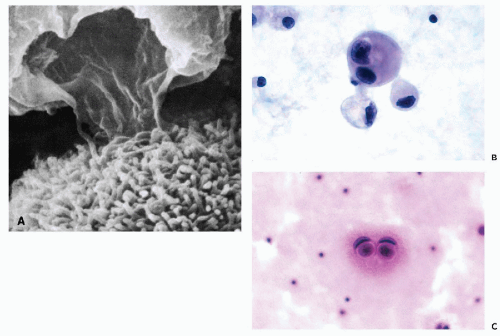 Figure 26-7 Macrophages and phagocytosis in cancer.
A.
Scanning electron micrograph showing an extension of the cytoplasm of a macrophage onto the surface of a cancer cell identified by microvilli.
B.
High magnification view of a large cancer cell surrounded by macrophages, corresponding to the scanning electron microscopy image shown in
A. C.
Phagocytosis of cancer cells, presumably by other cancer cells. This cell arrangement is not uncommon in cancer but may also occur in cirrhosis of the liver.
Adenocarcinomas
Adenocarcinomas
of various origins are by far the most common type of tumors encountered in effusions. The common features of adenocarcinomas in fluids are:





The tumor cells form gland-like or tubular structures with a central lumen

(see

Fig. 26-4

).






Tumor cells forming

multilayered, spherical or oval cell clusters, suggestive of papillary growth, also known as "spheroids" or "hollow spheres"

(see

Fig. 26-4A,B

). In paraffin-embedded

cell blocks, cross-sections of such clusters usually reveal glandular features of adenocarcinoma

(see

Fig. 26-4C,D

).






Single cells of adenocarcinoma may be recognized if they are of columnar configuration because such cell types practically never occur in other tumor types.






Signet ring cancer cells, with an abnormal nucleus displaced to the periphery by a large

mucus vacuole (see

Fig. 26-41

Full access? Get Clinical Tree
Get Clinical Tree app for offline access