Diseases of the Vagina, Vulva, Perineum, and Anus
THE VAGINA
Normal Cytology
Except for the mucus-secreting Bartholin's glands, discussed below, the vagina is lined by squamous epithelium that is identical to that lining the outer surface of the uterine cervix. Normal cytology consists of squamous cells and their variants, identical to those described in
Chapter 8
.
Benign Tumors and Tumorous Conditions
Except for
condylomata acuminata
and
vaginal adenosis
(to be discussed below), benign tumors and tumorous conditions are infrequent in the vagina and of very limited significance in diagnostic cytology.
Endometriosis, cysts or benign tumors of Gartner ducts,
and very uncommon benign tumors,
such as leiomyomas or rhabdomyomas,
occur in the wall of the vagina, do not produce any perceptible abnormalities in the vaginal epithelium and, hence, cannot be recognized cytologically, except by aspiration biopsy.
Vaginal and Cervical Adenosis
Malignant Tumors
The most common primary malignant tumors of the vagina are
carcinomas of squamous derivation and type.
Since the appearance of adenosis on a large scale, increased attention has been devoted to
adenocarcinomas
associated with this disorder. Primary adenocarcinomas, in the absence of adenosis, are very uncommon, although they have been repeatedly observed.
Rare tumors,
including
malignant melanomas, sarcomas,
and metastatic tumors to the vagina are discussed in
Chapter 17
.
Postradiation carcinoma in situ
(dysplasia) of the vagina is discussed in
Chapter 18
.
Invasive squamous carcinomas of the vagina and their precursor lesions are usually observed in women past the age of 40.
In approximately 50% of these patients, there is evidence of a
synchronous or metachronous squamous carcinoma of the uterine cervix
that may be invasive or in situ (
Kanbour et al, 1974
;
Murad et al, 1975
;
Lee and Symmonds, 1976
).
Bell et al (1984)
also observed vaginal cancer in several patients after hysterectomy for allegedly benign disease.
Norris et al (1970)
reported a case of vaginal squamous carcinoma in an infant.
Association of vaginal carcinomas with other malignant tumors of the female genital tract may also occur.
We have personally observed synchronous or metachronous tumors of the vagina, vulva, and occasionally of the endometrium, tube, and ovary. Thus, the presence of a vaginal carcinoma should automatically trigger the search for other malignant lesions. Conversely,
follow-up of patients with carcinoma or precancerous states of the epithelium of the uterine cervix and the vulva must include periodic examinations of the vagina.
Observations pertaining to the possible role of
human papillomavirus (HPV)
in the genesis of cervical carcinoma are also applicable to squamous carcinomas of the vagina and vulva (see
Chap. 11
). The proof of viral presence in the relatively uncommon vaginal lesions is not nearly as extensive as for the cervical and vulvar squamous carcinomas and their precursor lesions. Still, there is no doubt that the vaginal neoplastic disorders follow the pattern of cervical disease and share identical cytologic, histologic, and biologic backgrounds (
Okagaki et al, 1984
).
Squamous Carcinoma In Situ and Related Lesions (Vaginal Intraepithelial Neoplasia; VAIN)
Carcinomas in situ and noninvasive epithelial lesions with lesser degrees of abnormality ("dysplasias") have been grouped as
vaginal intraepithelial neoplasia (VAIN)
that can be graded I, II, III as initially proposed for similar lesions of the uterine cervix (see
Chap. 11
). Although the Bethesda nomenclature (see
Chap. 11
) has not been extended to the vagina, it appears reasonable to classify
VAIN I as low-grade lesions
(mild dysplasia with features of condyloma) (
Fig. 14-5
) and
VAIN II and III as high-grade lesions.
This suggestion gained support from a study by
Sherman and Paull (1993)
who documented better reproducibility of diagnoses, using the binary system.
Logani et al (2003)
reported that most of the precancerous lesions of the vagina contain high risk HPV, contrary to vulvar lesions. These authors also noted that staining with proliferation antigen M1B1 helps in distinguishing benign from potentially malignant epithelial changes.
The
clinical appearance
of these lesions depends on the level of keratinization:
the heavily keratinized lesions appear as white patches (leukoplakia),
whereas the
poorly differentiated (epidermoid) lesions with limited keratin formation may appear as red areas
in the vagina (
Hummer et al, 1970
).
Predictably,
the low-grade lesions resemble structurally normal squamous epithelium,
except for the presence of nuclear enlargement, hyperchromasia, and mitotic activity (
Fig. 14-5
). In the presence of
koilocytes, the lesions are identical to the so-called flat condylomas observed on the surface of the uterine cervix
(see
Chap. 11
). Keratin deposits are often present on the surface. The
low-grade lesions
may occur as
multiple condylomas that form small elevations of the vaginal epithelium (condylomatous colpitis) and are often associated with similar lesions on the vulva;
although these lesions are difficult to eradicate, they are not considered threatening to the patient. They have been observed in children, presumably as a consequence of sexual abuse. More important is the
single low-grade
lesion.
Although many of these lesions may disappear, presumably spontaneously or after treatment, there is at least some evidence, based on personal experience, that the
vaginal low-grade lesion may progress to invasive cancer more rapidly and more frequently than similar lesions in the uterine cervix.
This observation has received support from a follow-up study of untreated VAIN by
Aho et al (1991)
who also observed the progression of a low grade lesion to invasive cancer.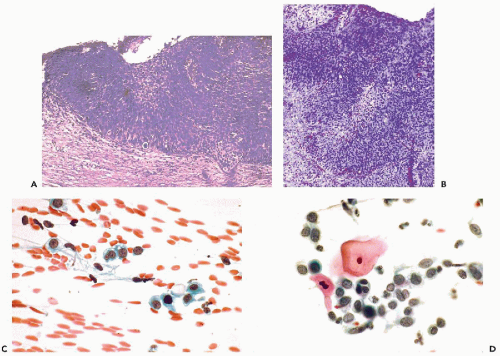 Figure 14-3 Poorly differentiated squamous carcinoma of the vagina.
A,B.
The surface lesion (
A
), which became invasive (
B
).
C,D.
Small cancer cells in vaginal smears.
The
high-grade lesions fall into two groups: kerat-informing lesions, that may show remarkable similarity to low-grade lesions
except for the presence of abnormal cells throughout the thickness of the epithelium (see
Fig. 14-2A
); and
nonkeratinizing lesions that are similar to high-grade lesions of the endocervical canal,
composed of smaller malignant cells and show little or no keratin formation on the surface (see
Fig. 14-3A
). Anecdotal evidence has been accumulated that these lesions, particularly the classical carcinoma in situ, have the ability to progress to invasive squamous cancer (
Rutledge, 1967
;
Benedet and Sanders, 1984
;
Aho et al, 1991
), although the frequency of progression remains unknown because few of these lesions are followed without treatment.
Cytology
The customary source of diagnosis of vaginal carcinoma is the smear obtained by aspiration of the vaginal pool. Occasionally, however, cancer cells of vaginal origin may be observed in cervical smears.
If cervical and/or vaginal smears contain evidence of squamous carcinoma or a related precancerous lesion and there is no evidence of disease in the uterine cervix, the vagina must be investigated.
Direct scrape smears of the vaginal wall may be used initially to confirm the diagnosis. On occasions when there is no visible mucosal abnormality, we have recommended
mapping smears,
i.e., taking multiple, separately labeled smears from separate vaginal sites to identify the source of the abnormal cells for biopsy.
Invasive keratinizing epidermoid carcinomas
of the vagina closely resemble invasive squamous carcinomas of the uterine cervix. Most tumors shed relatively
highly differentiated squamous cancer
cells of various sizes with thick, yellow or orange cytoplasm (see
Fig. 14-2
). Keratin "pearls" of malignant type and bizarre cell types (tadpole cells, spindly cells) are common.
Koilocytes
may be observed, suggesting
the origin of such lesions from "flat condylomas." Necrosis, which is so commonly present in invasive cancer of the cervix, is often absent. Inflammation and trichomoniasis are commonly observed.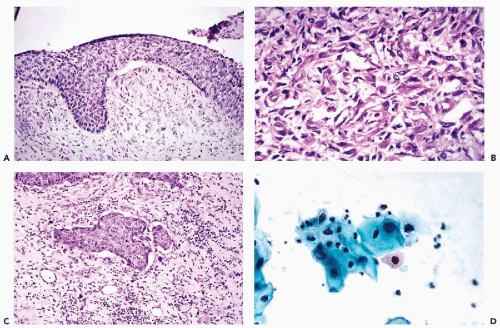 Figure 14-4 Pseudosarcomatous squamous carcinoma of the vagina.
The polypoid lesion with smooth surface was clinically protruding into vaginal lumen.
A.
Squamous carcinoma in situ on the surface of a tumor composed of spindly cells, shown in
B. C.
Focus of squamous differentiation in the invasive spindly component of the tumor.
D.
A vaginal pool smear from a similar case showing well-differentiated squamous cancer cells.
Invasive nonkeratinizing carcinomas
are made up of smaller cancer cells with less evidence of keratin formation (see
Fig. 14-3
). Occasionally, only small, undifferentiated cancer cells are present. Other features of such smears are similar to those described above.
Cytologic findings in a case of
small-cell neuroendocrine carcinoma
of vagina were described by
Ciesla et al (2001)
. Numerous small cancer cells, some with nuclear molding, were observed and illustrated.
Precursor Lesions of Vaginal Squamous Carcinoma (VAIN)
Low-Grade Lesions (VAIN Grade I, Mild Dysplasia, Flat Condylomas)
The cytologic presentation of these lesions, shown in
Figure 14-5D
, consists of
superficial and intermediate dyskaryotic (dysplastic) squamous cells and koilocytes,
characterized by a delicate, transparent cytoplasm and enlarged, irregular, hyperchromatic nuclei, often surrounded by a clear zone. The underlying tissue abnormality (
Fig. 14-5B
) is very similar to that of low-grade lesions occurring on the uterine cervix (see
Chap. 11
).
High-Grade Lesions (Carcinoma In Situ, VAIN Grade II or III)
Get Clinical Tree app for offline access